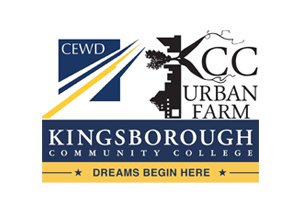 Bring it Home will help close the gap between access to healthy fresh produce and healthy eating. Research shows that access alone does not mitigate food insecurity—eaters need skills, knowledge and comfort around fresh fruits and vegetables as well. There is an opportunity to engage urban community college students in regaining control over their health through cooking interventions that will help them translate interest into action.
Through cooking demonstrations, recipe development and outreach around Kingsborough Community College's Urban Farm's weekly produce distributions, Bring it Home will: 1) increase interest in and consumption of fresh fruits and vegetables; 2) improve students' comfort levels with home preparation; and 3) improve their ability to identify fruits and vegetables in their growing season. Bring it Home will empower KCC students with the skills and knowledge to maintain healthy diets that will serve them well after graduation.
A website and blog will encourage an online community to share information and help break down the barriers to food security. The outcomes of this project will inform programming at KCC Urban Farm and help KCC better understand the barriers to healthy eating habits among its student body, and the impacts of such interventions on vegetable intakes.