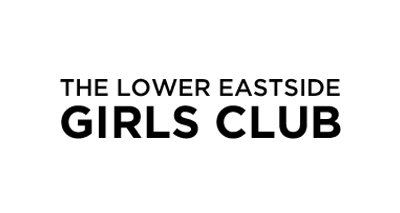 Since 1996, The Lower Eastside Girls Club (LESGC) has been providing innovative, community-based, holistic programs and services for girls and young women, ages 8-23, designed to help them grow, learn, have fun, and develop confidence in themselves and their ability to make a difference in the world. The mission of LESGC is to break the cycle of local poverty by training the next generation of ethical, entrepreneurial and environmental leaders.
In 2013 the LESGC moved into a permanent Center for Community on Avenue D – 30,000 square feet of new state-of-the-art program space where mentoring, wellness, arts, academic support and career training programs share space with community programming, STEM initiatives, and environmental and social justice advocacy. The LESGC also runs several social venture businesses that offer job training and employment opportunities for teens and young mothers: The Art+Community Gallery, La Tiendita Fair Trade and Girl Made Gift Shop at the Essex Market, Celebrate Cafe, and the Sweet Things Bake Shop.
With support from ATE, LESGC will launch Make and Take: Healthy Food in Fast Food Times, a culinary arts program, a health and wellness class, and a social event rolled into one. Through an engaging evening program that entertains and educates, 'Make and Take'" aims to cultivate community among LES adult women while providing them with tools, materials, time and guidance to cook nutritious food for their families—for an entire week!