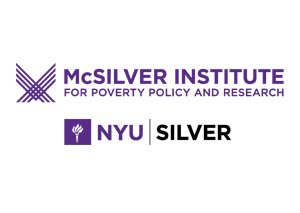 Housed within New York University Silver School of Social Work, the McSilver Institute conducts, promotes and disseminates interdisciplinary applied research to address root causes of, effects of, and responses to poverty.
The Family and Food Matters! (FFM) program is a collaboratively created research program simultaneously addressing food insecurity, family stresses and positive family interaction. Its goals, to: 1) Bolster knowledge and motivation among families to acquire healthy food, engage in healthy cooking and meal preparation, and to share meals together. 2) Strengthen skills addressing the stresses and strains of families in lower socio-economic conditions. 3) Prevent youth risk taking behavior.
Food and Family Matters! will be piloted among 50 families in 2016 before rolling out to additional test sites.