Meet Our 2015 Grantees: With Change of Season Comes a Fresh Crop of Food Security Crusaders
October 2, 2015 by Helaine Geismar Katz
The South Bronx has the highest rate of food insecurity in the country—at 37 percent—compared to 16.6 percent for New York City as a whole. But the face of food insecurity isn't always what it seems. From single mothers living below the poverty line to college students forced to choose between buying books and buying food, the spectrum of family food insecurity is widening. There's a minimum of 1,300 emergency food providers in NYC (50,000 across the US) struggling to keep pace with increased demand. Meanwhile, our nation's poorest communities are experiencing an obesity crisis.
But feeding people is just a temporary (though inarguable) first step. Since we launched Ample Table for Everyone (ATE) nearly two years ago, we have reviewed nearly 140 grant proposals from organizations working tirelessly on this issue. Helping people learn how to cook affordably yet healthfully, while connecting to their own food traditions, and understanding how real food (versus processed) fuels the body, creates opportunities for dialogue and action about real and systemic food system change. Additionally, looking at how the psychology of food insecurity impacts a family's ability to overcome it is an important factor to consider.
In less than two years, we have awarded $82,500 to six extraordinary NYC-based organizations working on ameliorating food insecurity across the five boroughs by addressing the key causes—lack of time, lack of money, inaccessibility to nutritious food and unfamiliarity with a variety of healthy ingredients, cooking methods and recipes. These organizations offer programs that are both scalable and replicable, and are open to sharing best practices for broader implementation.
We are excited to announce our new grantees for 2015:
Kingsborough Community College Urban Farm Bring It Home Program — Bring it Home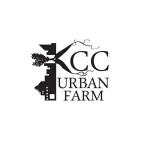 Feeding America, in its annual Map the Meal Gap report, estimates 21 percent of college students struggled with food insecurity for 12 months. The City University of New York suggests this number actually hovers around 40 percent. Through cooking demonstrations, recipe development, and outreach around Kingsborough Community College's Urban Farm's weekly produce distributions, Bring it Home will increase interest in and consumption of fresh fruits and vegetables, and will empower KCC students with skills and knowledge to maintain healthy diets that will serve them well after graduation. A website and blog will encourage an online community to share information and help to break down the barriers to food security. The outcomes of this project will inform programming and help Kingsborough better understand the barriers to healthy eating habits among its student body.
McSilver Institute for Poverty Policy and Research, New York University Silver School of Social Work — Family and Food Matters!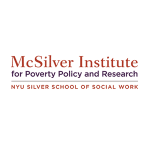 Housed within New York University Silver School of Social Work, the McSilver Institute conducts, promotes and disseminates interdisciplinary applied research to address root causes of, effects of, and responses to poverty.  The Family and Food Matters! (FFM) program is a collaboratively created program simultaneously addressing food insecurity, family stresses and positive family interactions.
This research program seeks to: 1) Bolster knowledge and motivation among families to acquire healthy food, engage in healthy cooking and meal preparation, and to share meals together. 2) Strengthen skills addressing the stresses and strains of families in lower socio-economic conditions. 3) Prevent youth risk taking behavior.  Food and Family Matters! will be piloted among 50 families in 2016 before rolling out to additional test sites.
Northeast Brooklyn Housing Development Corporation (NEBHDCO) — Head Start on Cooking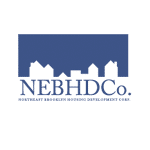 NEBHDCO is committed to the preservation, development and management of affordable housing and homeownership opportunities; community and economic development initiatives; and human services that effect social change in central and east Brooklyn. ATE will support NEBHDCO's new Head Start on Cooking initiative that will: 1) Train and deploy community chefs to conduct cooking demonstrations in Head Start centers across Bedford-Stuyvesant. Most of these chefs live in the community and have struggled with many of the same issues around low income, limited access to fresh produce, food costs and systemic illness due to unhealthy diets. 2) Introduce an affordable farm share, in partnership with Corbin Hill Food Project (an ATE 2014 grant recipient), thereby increasing participating families' access to fresh, local, and seasonal foods. 3) Instill the message that cooking from scratch can be fun, quick and affordable and provide take home recipes to encourage healthy habits. The recipes will reflect the local and ethnic diversity of the community.
The Sylvia Center — Family Culinary Program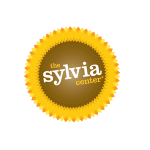 The Sylvia Center educational programs work at the community level to: 1) promote good nutrition, 2) prevent obesity and 3) reduce health disparities in high need communities through the format of an in-depth and joyful cooking program. 
TSC's Cooks for Health program operates in New York City Housing Authority community centers in all five boroughs, providing classes for youth, teens and families.  The Family Culinary Program focuses on providing young people and their families with the skills, tools and resources to be able to prepare healthy meals together, within their family budget and on a regular basis. FCP is currently offered in community centers in Red Hook and Williamsburg, Brooklyn. Thanks to a grant from ATE, the Family program will expand to a third site this fall and increase from a six to an eight-week teaching cycle that will include units on Shopping Literacy and Food Access. 
Last year, ATE awarded grants to the Corbin Hill Food Project and PS 84 PTA, which received a Silver in Excellence award from the Department of Education for its garden and nutrition education curriculum.
Our next grant cycle will begin in November 2015. Those wishing to learn more, donate and/or apply for a grant may visit ampletableforeveryone.org, or follow ATE's activities on Twitter @ATENYC and Facebook.
---